Warm Congratulations!
Posted at October, 17, 2018
views: 1162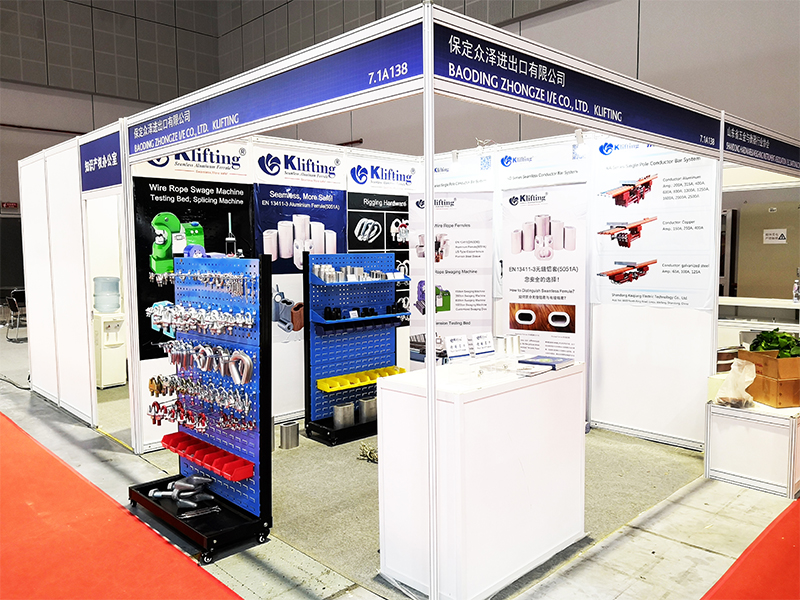 On October 12, 2018, China International Hardware Exhibition(CIHS) was successfully concluded in Shanghai National Conference and Exhibition Center. As the largest hardware exhibition in Asia and the second largest in the world, CIHS is hosted by Cologne and the China hardware Association with the aim to show the leading products and technologies to the global hardware industry. More than 20 countries and regions of thousands of enterprises gathered here with the hardware industry high-quality development of excellent results, showing that the industry is prosperous with the label "increasing variety, quality, brand".In line with the spirit of craftsmen who learn from each other and strive for perfection, our company has made sufficient preparations for this exhibition.
At the exhibition, our sales and technical staff presented and introduced our products to the customers and supporting exhibitors who participated in the exhibition(i.e. EN 13411-3 seamless aluminium sleeve, steel sleeve, copper sleeve, wire rope swaging machine, tension testing bed, etc.). A large number of potential customers have been identified. In particular, with the seamless extrusion, 5051A material, the good safety performance, long service life and other advantages, our EN 13411-3 seamless aluminum sleeve has been unanimously praised by exhibitors in the exhibition . At the same time, we also showed the audience how to distinguish the seamless aluminum sleeve, the different application range of seamless aluminum sleeve and slit aluminum sleeve and so on. It will be more easier for the customers to distinguish when it comes to choose or buy aluminum sleeves. The professional buyers and related exhibitors have shown great interests towards it and made detailed consultation. By participating this exhibition and making in-depth discussions with various professional buyers , The company has laid a solid foundation for the development of domestic and international markets.