Do you know how to distinguish welded ferrule and seamless ferrule?
Posted at December, 15, 2016
views: 1505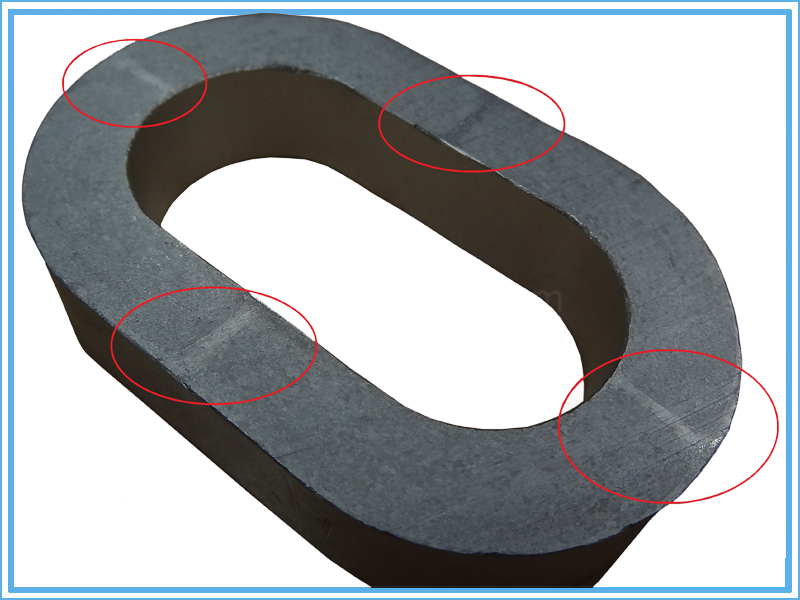 Introduction Of Ferrules
Wire rope ferrules can be divide into Two types,Welded ferrules and Seamless ferrules.Welded ferrules are made by common extruding technology like window or door aluminum profiles.The material usually use 6063 alloy,which is not suit the requirement of DIN3093 (EN13411-3),also the technology is unqualified based on the requirement of EN13411-3.
Seamless ferrules are produced from seamfree extrusions which are extruded seamless over mandrel and the aluminum alloy should be 5051A according to EN573-3.Seamless ferrules suit for the requirements of EN13411-3,and be well used in the lifting gear industry.The biggest difference between welded ferrules and seamless ferrules is performance,seamless is more safe!
Distinguish Welded Ferrule And Seamless Ferrule
First case,you can differentiate them directly.As the picture show below,the welded ferrules have four welding lines.
Second case,some ferrule cant be distinguish after surface treatment,in this situation,please follow our guide: put the ferrule into the sodium hydroxide solution with 10% sodium hydroxide, after five to ten minutes,you will find the welding lines are exposed.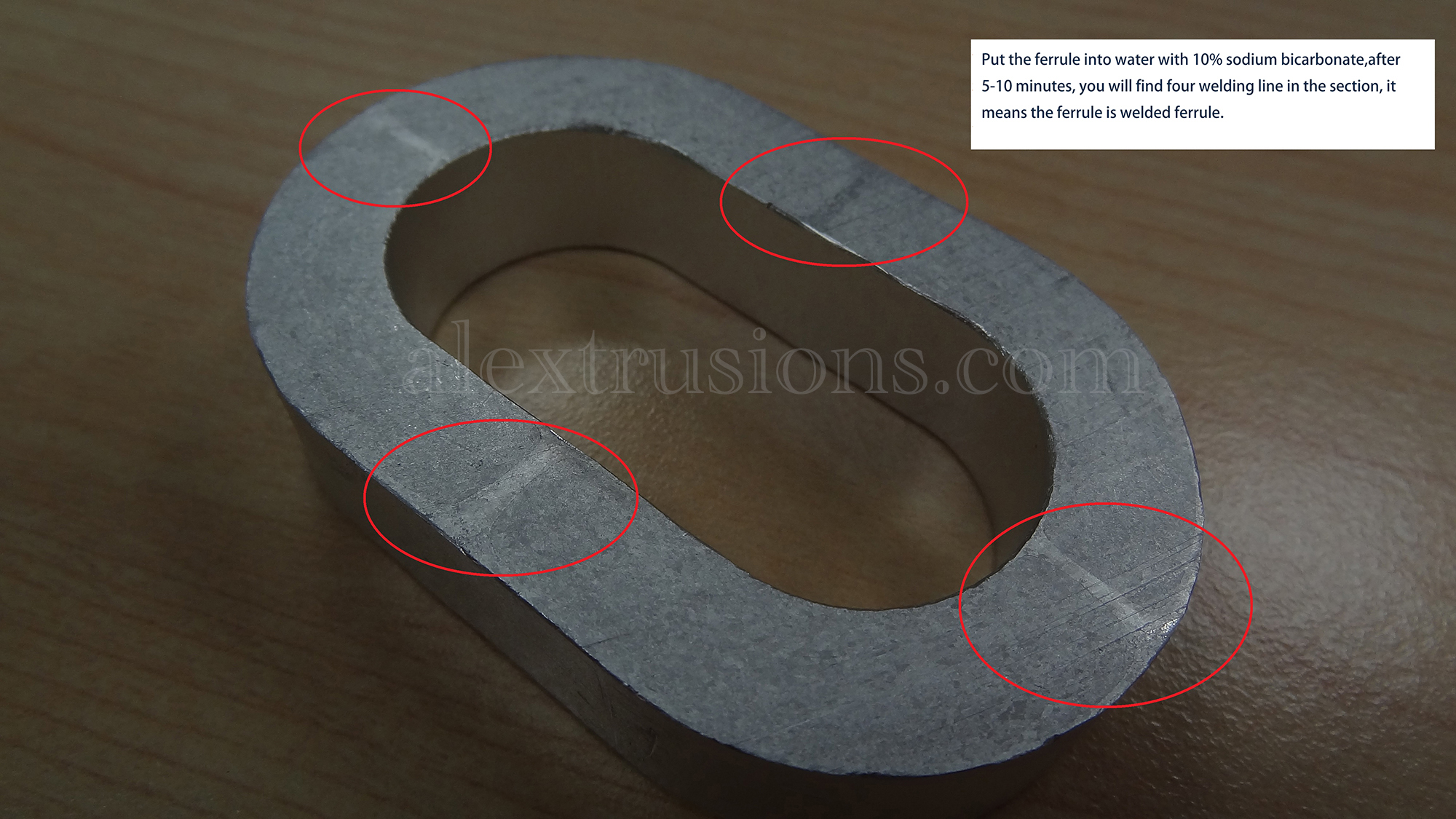 There are so many tragedy caused by the tinpot sling in the rigging field.Klifting believe that choose the high quality product,choose the honour history.Think twice in front of price and quality.