The Qingming Festival
Posted at April, 5, 2018
views: 1165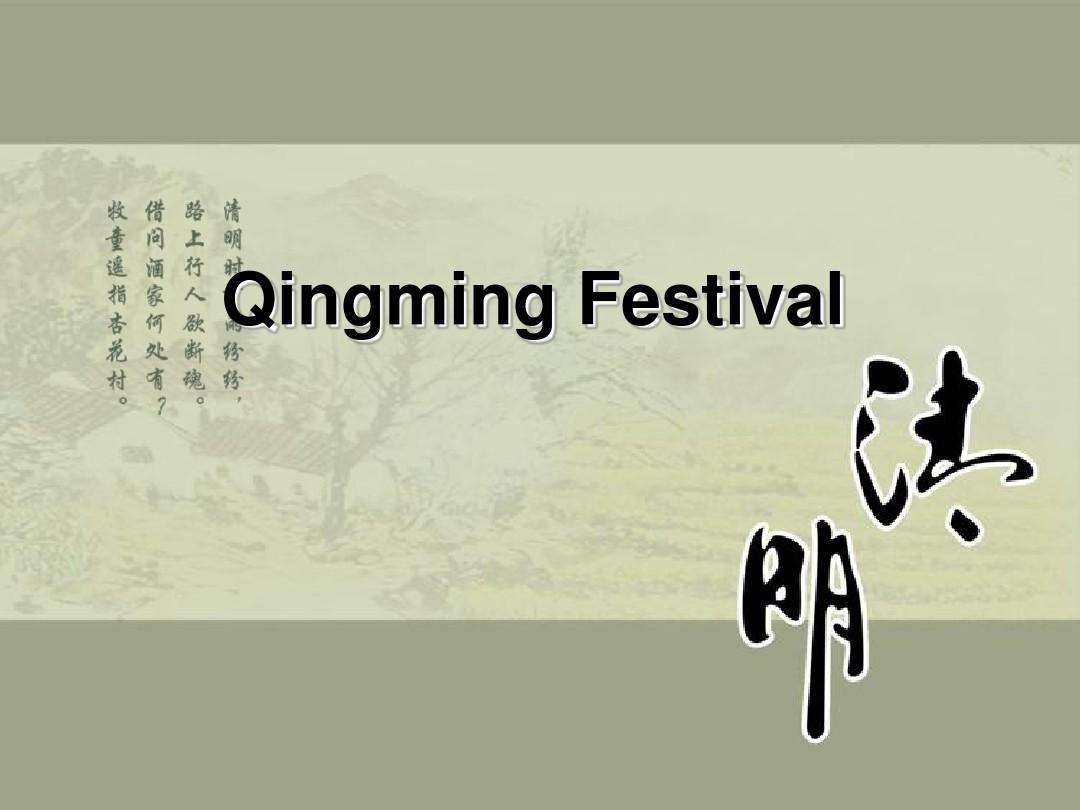 The Qingming (Pure Brightness) Festival is one of the 24 seasonal division points in China, falling on April 4-6 each year. After the festival, the temperature will rise up and rainfall increases. It is the high time for spring plowing and sowing. But the Qingming Festival is not only a seasonal point to guide farm work, it is more a festival of commemoration.
The Qingming Festival sees a combination of sadness and happiness.
This is the most important day of sacrifice. Both the Han and minority ethnic groups at this time offer sacrifices to their ancestors and sweep the tombs of the diseased. Also, they will not cook on this day and only cold food is served.
The Hanshi (Cold Food) Festival was usually one day before the Qingming Festival. As our ancestors often extended the day to the Qingming, they were later combined.
On each Qingming Festival, all cemeteries are crowded with people who came to sweep tombs and offer sacrifices. Traffic on the way to the cemeteries becomes extremely jammed. The customs have been greatly simplified today. After slightly sweeping the tombs, people offer food, flowers and favorites of the dead, then burn incense and paper money and bow before the memorial tablet.
In ancient times, the festival prompted poets to compose about their grief regarding the lingering cold in spring and emotional moments while mourning the deceased.
The Mourning Day
A drizzling rain falls like tears on the Mourning Day;
The mourner's heart is going to break on his way.
Where can a wine shop be found to drown his sad hours?
A cowherd points to a cot 'mid apricot flowers.