NEFTEGAZ 2019 Exhibition & Conference!
Posted at April, 25, 2019
views: 1176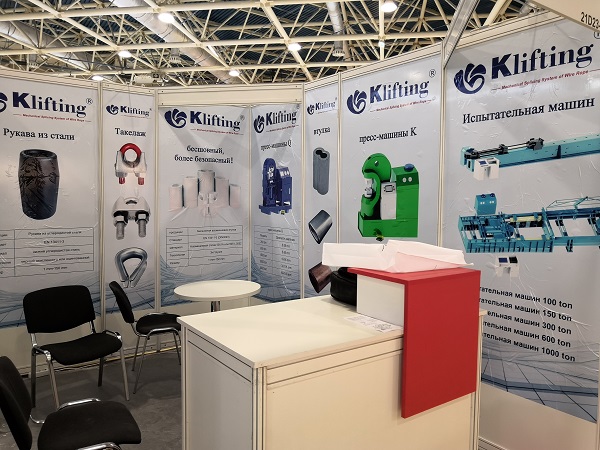 NEFTEGAZ 2019 Exhibition & Conference!
NEFTEGAZ 2019 was held in Expocentre at Krasnaya Presnya, Moscow, Russia, from 15 to 18 April. NEFTEGAZ 2019 gathers 1,800 exhibitors from 41 countries in the world. It is a stage for suppliers to comprehensively demonstrate new technologies in oil and gas industry. The professional visitors, who are mainly from Russia, Germany, Britain, France, the United States, Italy, Australia, Kazakhstan, Kuwait, Ukraine and Saudi Arabia, had reached an incredible number of 38600 during the exhibition.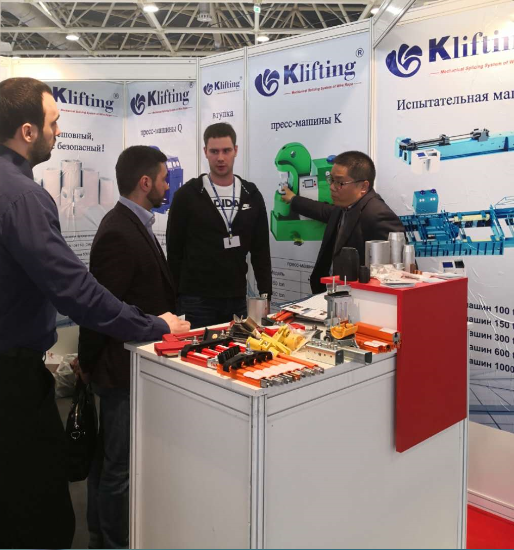 Klifting drew a considerable attention to visitors in the exhibition. Our professional salespeople introduced EN13411-3 aluminium ferrule, steel sleeve, wire rope swaging machine and testing machine to exhibitors in detail, samples of aluminium sleeve, steel sleeve and video of wire rope swaging machine and testing bed are displayed at the same time.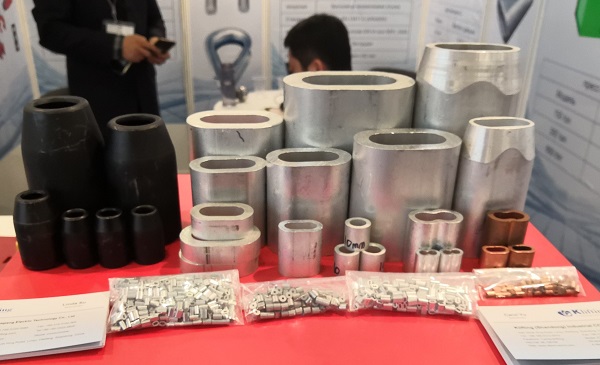 Under our slogan of seamless, safer, our products attracted a large number of agents and end-users from different countries, which has greatly enhanced the popularity of seamless aluminium sleeve and steel sleeve in oil and gas industry.
Wire rope swaging machine and testing bed are the biggest highlights during our exhibition. the operation process of our new touch screen wire rope swaging machine and testing bed is played and introduced by our crew. Our wire rope swagging machine can complete the pressing process through touch screen, which is easy and to finish the press process and more faster than others. Our testing bed adopts electro-hydraulic servo automatic control system with good performance and precision on static load test and breaking test, totally meets the requirements of all rigging tests.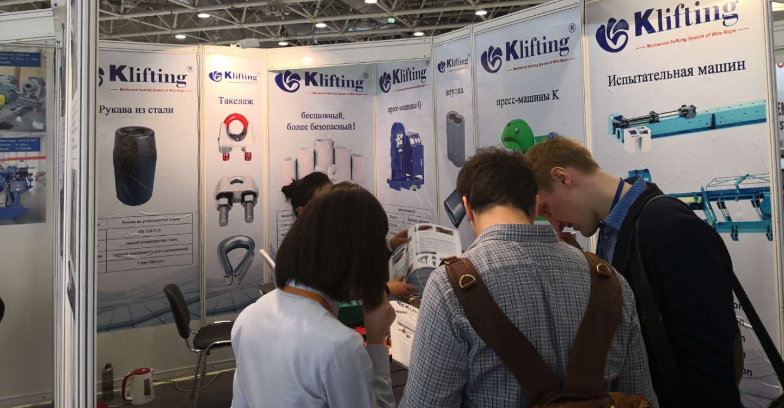 Seamless aluminum ferrule series, steel ferrule series, wire rope swagging machine , testing bed and pressing die represent Klifting's four-in-one pressing system, with our professional products we can satisfy customer's comprehensive demand to the greatest extent.
This exhibition has greatly enhanced our reputation and influence in oil and gas field, our technology and strength are demonstrated and a preliminary cooperation intention with a number of international enterprises has reached in this exhibition.