Customized Special Aluminum Profiles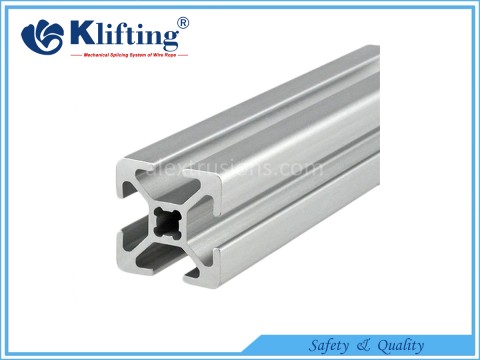 Customized Special Aluminum Profiles
Klifting as a manufacturer of aluminum profiles has more than 30 years experience in the field of aluminum extrusion, our company is equipped with advanced equipments for die fabricating, billet casting, extrusion and surface treatment methods including anodizing, electrophoresis, powder coating, wood-grained surface and so on.
We have our own software to design the drawings and calculate the consuming quantity of the profiles, which improves our efficiency highly. We sincrely welcome customers to cooperate with us, we will offer you highly competitive prices and highly quality products.
Based on the experience of aluminum profiles extrusion, we research and develop seamless aluminum ferrules, we are the first and the only manufacturer in China which can produce seamless oval ferrule directly by seamless extrusion. We can supply all kinds of ferrule products to satisfy different client's requirement.
Aluminium Alloy can be divide into several series. Our seamless ferrules use 5051A aluminum alloy according to the EU standard EN13411-3 (DIN3093).
Code
Representative
Description of different alloy
No.1 Series Aluminum Profiles
1050,1060,1035,1100,1200

This products can be a bar, wire, pipe, profile.

Material properties description:
1. Soft aluminum with a thermal conductivity characteristics. For conductive materials, heat exchanger materials.
2. For chemical equipment, household goods, decorative materials, table shell materials.
3. This excellent solderability, using brazing, gas welding, arc welding other methods can be a good welding.

No.2 Series Aluminum Profiles
2A01,2A02,2A04,2A06,2A10,2A11,2A12,2A16,2A17,2017,2024,2B11,2B16
Do product e bar, wire, pipe, profile.
Material properties description:
1. Department of Al-Cu alloy, with easy cutting, a high intensity light materials. Heat treatment to strengthen the effect is remarkable. In a word, it has good comprehensive performance.
2. It Is a typical hard aluminum alloy, with high heat resistance, use this materials to parts under in ≤150℃ environment can normal working, in ≤150℃ under normal working environment, widely used in high-strength machine parts, such as the defense industry, vehicle structure and electronic balance etc…
No.3 Series Aluminum Profiles
3A21,3003,3103,3103A

Do product a bar, wire, pipe, profile.

Material properties introduced.
1. It is the AL-Mn alloys with good formability, high corrosion resistance and good solderability.
2. It is widely used to make kitchen utensils, storage devices for food and chemical products, pipelines for the transport of liquid.

No.5 Series Aluminum Profiles
5A02,5A03,5A05,5B05,5A06,5052,5056,5083
This products can be a bar, wire, pipe, profile etc.
Material properties description:
1. Al-Mg alloy with high strength properties, and it is a excellent light aluminum alloy material.
2. For the chemical plant, machinery parts, camera lens, copier parts, ship vehicles are applicable.
No.6 Series Aluminum Profiles
6063,6005,6061,6060,6082,6262,6201,6A02
Do a lot of products for extrusion materials, the shape of rods, tubes, profiles, transport timber.
Material properties description:
1. The Al-Mg-Si alloy with medium-strength, corrosion resistance can be welded, easy processing.
2. Be use for automotive vehicles, ships, aviation, aerospace, timber, chemical plant, mechanical parts, construction decoration materials.
No.7 Series Aluminum Profiles

7003, 7005

7046, 7075

Do product eleven bars, flat bars, tubes and profiles.
Material properties description:
1. AI-Zn-Mg alloy with high strength, welded with automatic time characteristics, have good fatigue strength.
2. Used vehicles, ships, aviation, aerospace materials, chemical equipment, machine mechanical parts, electronics, textile machine parts.
Please see attached download file: chemical component of extruding duralumin of industry.pdf