Aluminum Round Ferrule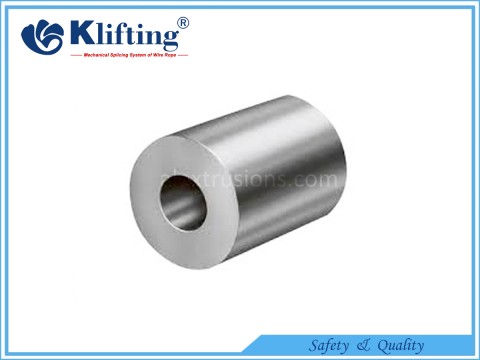 Aluminum round stops are not allowed to use for lifting applications. The expected strength regarding this end-termination is approximately 50% of the MBL of the wire rope (informative only). Accordingly, verifying tests must be performed to secure the strength of the application.
Round aluminium ferrules are commonly used as end stops or as stoppers on bright or galvanized wire rope. The aluminium alloy is EN AW 5051A according to EN 573-3, and complies with material requirements in EN 13411-3. Same type of dies as for oval ferrules are to be used.
Ferrules, when properly applied, are capable of holding the rated breaking strength of the rope to which they are applied. However, to determine the exact holding strength, PULL TESTING IS ESSENTIAL prior to use. This step insures the proper selection of materials, the correct swaging procedure, and an ample margin of safety for the intended use.
| | |
| --- | --- |
| Product Name | Aluminum Round Ferrule |
| Standard | US |
| Brand | Klifting |
| Material | Aluminum Alloy |
| Technology | Extrusion |
| Size | 3/64"-5/8" |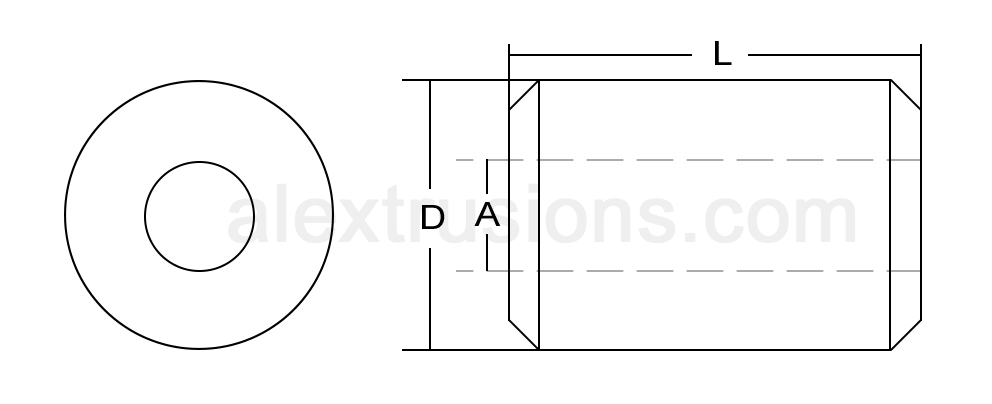 US Type Aluminum Stop Button
Part No.
Ferrule Code
A(mm)
D(mm)
L(mm)
Weight kg/1000pcs
KRA0364
3/64
1.54
4.4
4.16
0.236
KRA0116
1/16
1.92
6.35
4.16
0.278
KRA0564
5/64
2.38
6.35
4.16
0.282
KRA0332
3/32
2.9
8.72
7.95
1.05
KRA0108
1/8
3.86
8.72
7.95
0.949
KRA0532
5/32
4.7
11.11
8.73
1.76
KRA0316
3/16
5.54
11.11
8.73
1.69
KRA0732
7/32
6.35
11.11
8.73
1.5
KRA0104
1/4
7.2
17.46
17.46
9.07
KRA0516
5/16
9.53
17.46
17.46
7.46
KRA0308
3/8
11.13
17.46
17.46
6.58
KRA0102
1/2
14.28
26.98
26.98
30.32
KRA0916
9/16
15.88
28.6
31.75
38.52
KRA0508
5/8
17.46
31.75
31.75
47.88