Copper Round Ferrule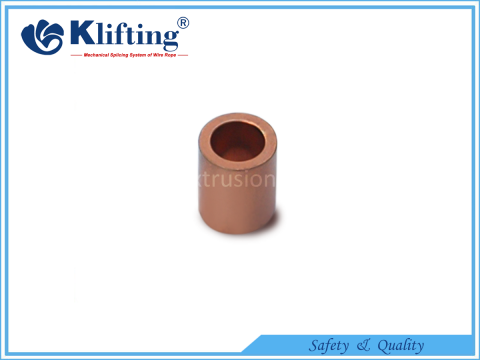 Round copper ferrules are commonly used as end stops or as stoppers. Copper as material suits well together with stainless steel wire rope, to avoid galvanic corrosion in saltwater environments. Same types of dies as for oval ferrules are to be used. The copper material is pure copper in soft condition. The end stop is seamlessly extruded over mandrel.
Round end stops are not recommended for use in high strength applications. The expected strength of this end stop is approx 50 percent of the MBL of the wire rope. Accordingly, verifying tests must be performed to secure the strength of the termination.
Ferrules, when properly applied, are capable of holding the rated breaking strength of the rope to which they are applied. However, to determine the exact holding strength, PULL TESTING IS ESSENTIAL prior to use. This step insures the proper selection of materials, the correct swaging procedure, and an ample margin of safety for the intended use.
| | |
| --- | --- |
| Product Name | Copper Round Ferrule |
| Standard | US |
| Brand | Klifting |
| Material | Copper |
| Technology | Extrusion |
| Size | 3/64"-3/8" |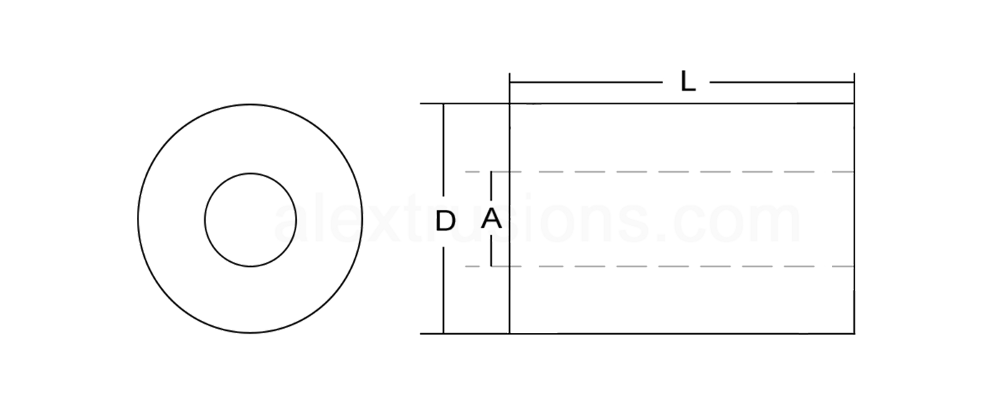 Copper Round Ferrule
Part No.
Ferrule Code
A(mm)
D(mm)
L(mm)
Weight kg/1000pcs
KRC0364
3/64
1.54
4.4
4.16
0.67
KRC0116
1/16
1.92
6.35
4.16
0.96
KRC0564
5/64
2.38
6.35
4.16
—
KRC0332
3/32
2.9
8.72
7.95
3.9
KRC0108
1/8
3.86
8.72
7.95
3.3
KRC0532
5/32
4.7
11.11
8.73
6.5
KRC0316
3/16
5.54
11.11
8.73
6.2
KRC0732
7/32
6.35
11.11
8.73
6
KRC0104
1/4
7.2
17.46
17.46
32
KRC0516
5/16
9.53
17.46
17.46
29
KRC0308
3/8
11.13
17.46
17.46
—